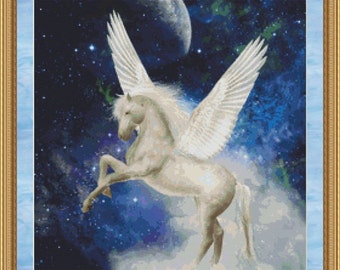 Today, October 20, 2014, marks the beginning of the realization of a vision, a "calling", if you will, that our Creator assigned me two years ago. I had to read back to some of my posts, "The Paths We Follow" and "Be Careful Of The Careful Souls Who Doubt You On The Way",  to remember the "me" I was and compare it to the "me" I'm becoming
Today was the "first day of the rest of my life". Today, I was able to organize putting autistic teenagers together with my horses to have a day of connection and feeling. I certainly did not accomplish this by myself. Trainer, Bryan, facilitated the teens riding either little pony, Jay, or big Paint horse (17 hands), Fritz, as did barn manager, Phyllis.
Phyllis' special needs autistic teens class were the participants as well as some volunteer parents, a dear friend, William, who is a "natural" with his healing hands and voice, and teacher, Pat, who accomplished turning white, noble horse Gismo into a Picasso mural 🙂
My darling boy, Spirit, stood in makeshift cross ties, patiently… sort of :)… for over an hour while I guided these children in the ways to groom him.  And beyond grooming…how to feel his muscles, lay their cheeks on his sides, smell his sweet three-year-old horse baby smell, brush his forelock, feel the swirl in the middle of his forehead and…every single one of them…how to kiss his dear, soft nostrils and feel the hot nose breath from his baby horse lungs. To see autistic children smile, connect, love and sensate these things brought me to tears more than once.
I had to take time this evening to put into perspective the choices I've made in this life as I begin this new and marvel-filled adventure.  I have always taken "the road less traveled".  It is so NOT an easy road.  It wasn't in my destiny to marry, have children, bake cookies, live close to beloved family members, to stay put in one place.  Not for me, planned vacations, reliable holidays, a cozy home and the man of my dreams.  I look at that safe, predictable life with yearning and loneliness.
One of my favorite lines in "The Lion, Witch and The Wardrobe" by C.S. Lewis is how Aslan the Lion, King of all Narnia, is described: "He is not a tame Lion".
Well, I am not a "tame woman" and I pay a price for that.
But, oh, the joy and oh, the rewards!
Today I began the rest of my life.  Today the Creator began to show the fulfillment of just how clearly and step by step I've been led.
One last poignant and breathtaking miracle occurred last Friday.  Our barn opens up directly to a large, beautiful multi-use park.  In fact, it is, historically,  the site of the Seminole Indians' last stand.  There are acres of horse trails, lakes, streams and hardwood trees.  I was grooming my boy, Spirit, when I saw a family approaching the gate that opens to the park.  The mother and children were smiling and excited to see horses.  I usually am wary of strangers that approach, but these folk had light emanating from them.  As we exchanged greetings and I answered questions, I eventually led Spirit out through the gate towards them.  Much petting ensued as well as giving a bit of " horsie education" on my part 🙂
Then the mother said, "We have another child.  She is 15 years old with cerebral palsy. We've heard that equine therapy is quite beneficial." Then she turned towards a van, parked a distance away, where her husband stood with his beautiful, disabled daughter in his arms.
"Ask them to come over", I invited.  He carried her towards us and set her standing near to Spirit.  Holding tightly to the lead rope, not knowing how he would respond, I guided his nose to her sweet, clenched hand.  He quietly sniffed her hand, touching it for quite awhile with his velvet nose, breathing his dear breath onto her hand.  He knew exactly what to do.
When he was finished, this angelic, non-verbal girl just held her hand to her heart and sighed and made sounds of such pleasure that she had experienced his kind love and nose softness.  Her mother said, in a whisper, "They know, don't they?"  We both had tears streaming down out cheeks.
This lonely road of mine, this road less-traveled is my destiny.   To have these experiences and to fulfill our Creator's will, with angels surrounding me…
… I feel, for this evening, at least…
…happy.